You must allow cookies and JavaScript for a proper shopping experience.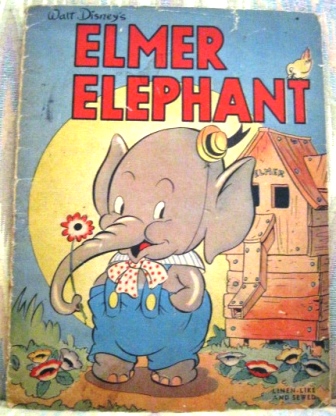 Price: $50.00 USD
Publisher: Racine, Wisconsin, Whitman : 1938
Seller ID: 29248
Binding: Sewed in wraps
Condition: Good-
---
Unpaginated (12 pages including covers), 12 1/8" H. Thick stock - "Linen-like and Sewed". Colorful illustrations with text below. Mickey Mouse helps Elmer Elephant built a house, but before it is complete, the sleepy Elephant decides to take a nap in Pluto's dog house, with disastrous results. Interior - light wrinkling at top/bottom of page gutters, small dent in middle of pages, some pages with a small corner crease, 1" tear at top edge of pages - archivally taped, slight browning to page edges and in gutters. Exterior - creases at top/bottom of spine, some tears at top edge of front an...
View More...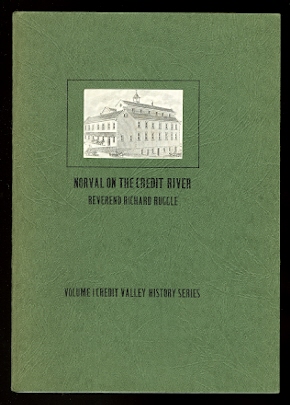 Price: $25.00 USD
Publisher: Erin, Ontario, Press Porcepic : 1973
Edition: First Edition
Inscription: Signed by Author
Seller ID: 29261
ISBN-13: 9780888780218
Binding: Sewed in wraps
Condition: Very Good
---
51 pp + (4 pp) footnotes, 8 1/8" H. Green textured soft covers with black lettering and pastedown illustration on front cover. Volume I in the Credit Valley History Series. Signed on title page: "Richard Ruggle". B&w photographs. Contents: Before History; The Indians; The Mill; The Name and the Post Office; Transportation; Presbyterians; Anglicans; Methodists and the United Church; The Militia; Work in Town and Country; Education; The End; Footnotes. Interior - previous owner's name on half-title page, otherwise clean and tight with no other ownership marks. Exterior - soft crease on f...
View More...