You must allow cookies and JavaScript for a proper shopping experience.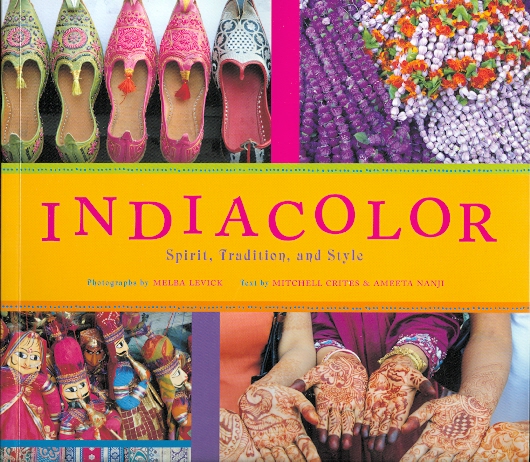 Price: $40.00 USD
Publisher: San Francisco, Chronicle : 2008
Edition: First Printing.
Seller ID: 25063
ISBN-13: 9780811853163
Binding: Soft Cover with Self Flaps
Condition: Very Good+
---
176 pp, 10" H. "Journey through this stunning visual landscape, where bazaars offer vibrant surprises at every turn, women in lively saris and men in striking turbans turn crowded streets into dazzling rainbows, and shimmering palace pools arise from the desert. With its 300 photographs and insightful text, 'IndiaColor' reveals the traditions, imagination, and creativity that make India a land like nowhere else." Contents: Introduction; Doors & Passages; Adornment; Flowers; Bazaar; Animals Everywhere; Women at Work; Dhurries: Woven Wonders; Textiles: Threads of Time; Eternal Sari; Turbans; P...
View More...