You must allow cookies and JavaScript for a proper shopping experience.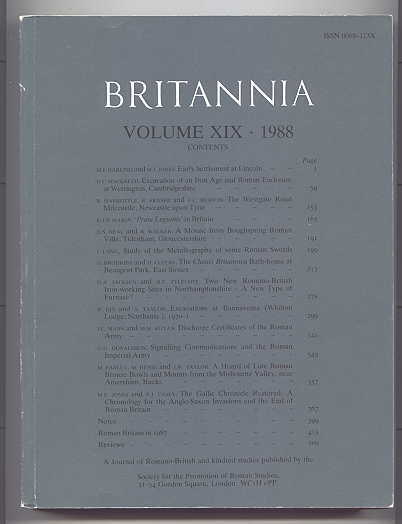 Price: $45.00 USD
Publisher: The Society for the Promotion of Roman Studies, London, 1988.
Seller ID: 20042
---
549 pp + 32 b&w plates at rear, large 8vo (9 5/8" H), soft cover. B&w maps, plans, drawings, diagrams, graphs, tables (some fold-out) + photographic plates. Contents: Editorial; Notes for Contibutors; The 'Classis Britannica' Bath-house at Beaupo rt Park, East Sussex; Early Settlement at Lincoln; Excavations at Bannaventa (Whilton Lodge, Northants.), 1970-1; Signalling Communications and the Roman Imperial Army; A Hoard of Late Roman Bronze Bowls and Mounts from the Misbourne Valley , n e a r A m ersham, Bucks.; The Westgate Road Milecastle, Newcastle upon Tyne; Two New Romano-British Iro...
View More...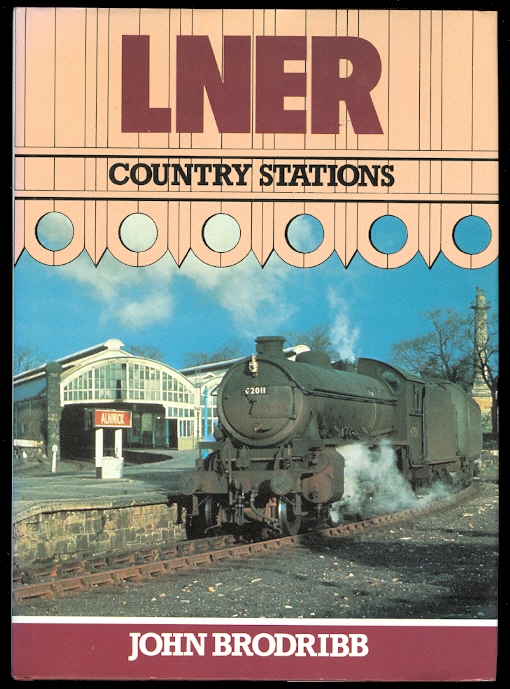 Price: $20.00 USD
Publisher: London, Ian Allan : 1988
Edition: First Edition
Seller ID: 25535
ISBN-13: 9780711017146
Binding: Hard Cover
Condition: Very Good+
---
144 pp, large 8vo (9 1/2" H). Profusely illustrated with b&w photographs, floor plans, elevations. "It is almost impossible to describe a typical LNER country station - the nearest it is possible to come is to say that somewhere like Otterington was one, although it was certainly not typical. The problem of finding a common strain of styles arises from the diversity of the LNER's consituents, and its adoption of a policy of decentralised management. In addition to this, the relative poverty of the company mitigated against renewal and rebuilding. (This book) is structured along the lines of t...
View More...