You must allow cookies and JavaScript for a proper shopping experience.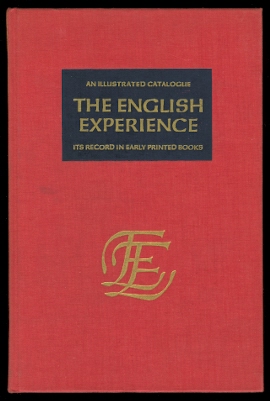 Price: $20.00 USD
Publisher: Amsterdam / New York, Theatrvm Orbis Terrarvm / Da Capo Press : 1969
Seller ID: 29231
Binding: Hard Cover
Condition: Very Good -
---
Unpaginated, 9" H. Red cloth, dark blue title blocks with gilt lettering on spine and front board, and gilt overlapping E's (for "English Experience") on front board. Reproduces, in b&w, the title pages of the 143 books reproduced in facsimile for this series (to date of printing) and lists the 69 volumes projected for the Third Group. Faint cigarette odor, previous owner's name/date on front pastedown, small crease/tear at bottom corner of last text page - archivally taped, slight bump at top/bottom of spine, tiny bump/tear at top edge of rear board, small remainder mark on bottom of text ...
View More...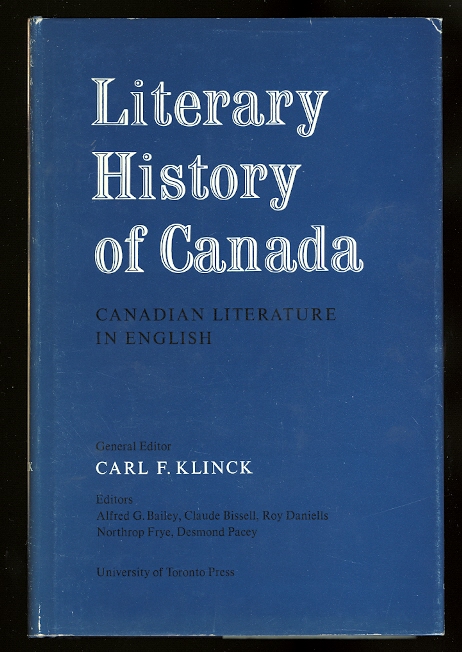 Price: $25.00 USD
Publisher: Toronto, University of Toronto Press : 1973
Edition: Reprinted with Corrections
Seller ID: 28438
ISBN-13: 9780802051479
Binding: Hard Cover
Condition: Near Fine
---
945 pp, 9 1/2" H. "This major effort of a large group of scholars working in the field of Canadian literature provides a comprehensive, up-to-date reference work on the English literary history of Canada. It will be invaluable as a source of information on authors, genres, and literary trends and influences. It is also a fascinating account, lively and well written, of the ways in which writers have over the centuries striven to record reactions to a powerful natural environment and to their society against the background of other literary traditions in English. This volume represents a po...
View More...